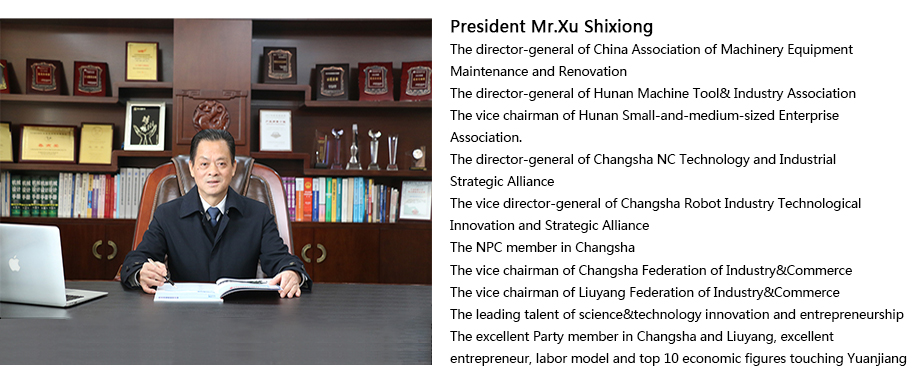 ------------------------------------------------------------------
Since the foundation, Yuhuan CNC Machine Tool Co., Ltd has gone through more than 10 years of struggle and development. I want to express my sincere gratitude to those friends from all sides in the society for their support. I also want to thank every employee in our company for their dedication and contribution.
Yuhuan CNC is devoted to the research, development, production, sale and service for the precision high-efficiency NC grinding machine and intelligent equipment. We have become a key company in the national equipment manufacturing industry. We can provide the comprehensive technical solutions to the precision grinding and intelligent manufacturing for our customers. Our company has owned Hunan NC Precision Grinder Engineering Technology Research Center, Hunan Enterprise Technology Center and Work Station of Academicians and Experts. The highly-experienced teams for management, research&development, marketing and production in our company have the professional capability and cohesive force. Thanks to their efforts, we have led the industry with the ability for independent research&development and overall strength.
I would like to express my most sincere gratitude to those customers and friends all over the world for their support and trust. We will strive to make new innovation and learn from the excellent. We will join hands with our partners to create a bright future together.
YUHUAN CNC MACHINE TOOL CO.,LTD.President